THE WINERY
When Tony Kooyumjian founded Augusta Winery 1988, he had a vision to revitalize the region that gives name to the winery, and the broader Missouri wine industry, to the glories it once exhibited in the 19th century. Always remembering Missouri's indelible mark on the wine history of the United States, Kooyumjian set out to demonstrate the power of Augusta's terroir. He was quickly lauded as one of the most talented and influential winemakers in Missouri history, purchasing the neighboring Montelle Winery in 1998, and making wine for that label, too. Today, the torch of both estates has been passed onto Colin Pennington, who directs winemaking at both properties. Augusta continues to demonstrate the tremendous quality potential of hybrid grape varieties. In addition to its cherished and multi-award winning Norton, Augusta also cultivates Chambourcin, Chardonel, Vidal Blanc, Traminette, and Vignoles and ferments them into both contemporary and historic wine styles.
AUGUSTA AVA
Augusta, Missouri earned its place in the wine history textbooks on June 20, 1980 when it was codified as the United States' very first American Viticultural Area. The American Viticultural Area, or AVA, system is the country's legal appellation scheme, whereby winegrowing regions are delimited and rights to their name are protected under law (similar to France's AOC or Italy's DOC systems). Contrary to popular assumptions, Augusta beat out California's famous Napa Valley to AVA status by more than seven months.
Yet Augusta's, and Missouri's, history of wine production stretches much earlier than 1980. The state's wine industry was largely built by German immigrants in the early 19th century, so much so that the area outside St. Louis is referred to as the Rhineland of Missouri. Some such immigrants established Augusta's oldest winery in 1859, brothers George and Muench founding Mount Pleasant. In 1860, Missouri grew more wine than California and New York combined; by 1900, Missouri only trailed California as America's second largest wine producing state. Nevertheless, Missouri, was much slower to recover post-Prohibition than California. The 21st century, however, has seen Missouri's winery count more than double in size, and the state once again places among the country's top-ten wine producing states by volume. The tiny Augusta AVA, located on a series of gently rolling hills just west of St. Louis on the banks of the Missouri River continues to produce some of the United States' finest wines between the coasts.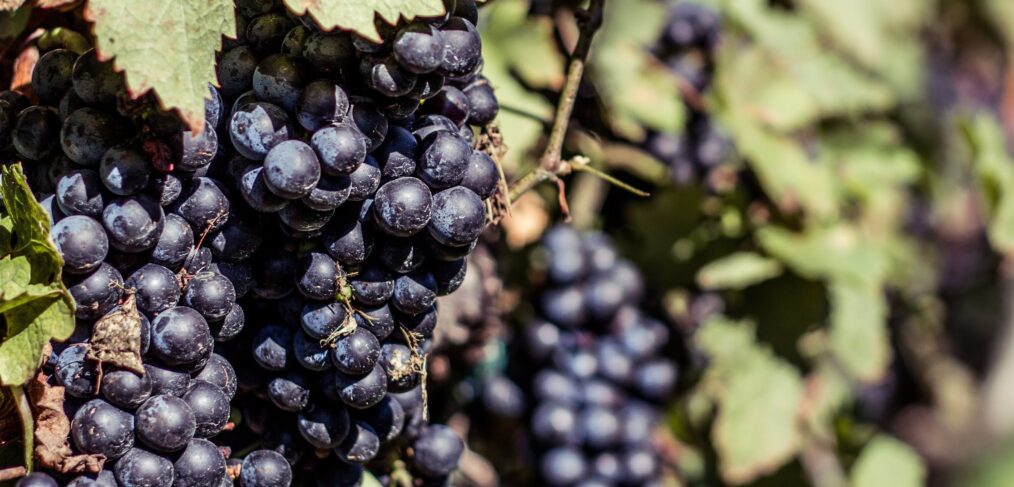 grape spotlight:
NORTON
Norton is a truly American grape variety. Lauded as one of the finest wine grapes to hail from North America, its precise origins remain somewhat unclear. The variety was first identified near Richmond, Virginia, by physician and horticulturalist Daniel Norborne Norton, who gives the cultivar its name. While he believed Norton to be a hybrid grape variety (meaning it is crossed from two separate grape species) with one parent being the Champagne grape Pinot Meunier, genetic evidence is less conclusive. DNA testing suggests Norton is indeed a hybrid of some variety—not Pinot Meunier—of Vitis vinifera (the Eurasian vine species responsible for nearly all of the world's fine wine) and Vitis aestivalis, a vine species native to North America.
Whereas some wine experts snootily remain suspicious of the quality potential of hybrid grapes, Norton is the classic counter argument for what these grapes, and especially itself, can achieve. Spicy and characterful, with an affinity for oak aging and the capacity to age, Norton, also called Cynthiana, can notably withstand much better than European grapes the humid conditions of Virginia and Missouri, where in both states it remains a delicacy.
Explore Vinalia x Augusta