THE WINERY
Founded in 1937, Tenuta Viglione remains a family-owned operation, run by third-generation proprietor Giovanni Zullo and his offspring. Nested on some of the highest elevation terroirs in Puglia's celebrated Gioia del Colle region, Viglione cultivates its vines adjacent to the historic Via Appia, the famous road of Roman antiquity that culminates in Brindisi. The vineyards are certified organic and devoted to the area's native and signature grape varieties, among them Primitivo, Susumaniello, Negroamaro, and Verdeca. In addition to the vineyard, the masseria (a common term for farmhouse in Puglia) is surrounded by almond and olive trees.
One of the notable aspects of Tenuta Viglione's winemaking is their dedication to preserving the integrity of the grapes and the terroir. The estate practices sustainable viticulture, respecting the environment and allowing the vines to thrive naturally. They prioritize minimal intervention winemaking and aim to showcase the authentic character of the grapes in their wines. Tenuta Viglione's work has been awarded Gambero Rosso's prestigious Tre Bicchieri prize, reserved for Italy's most critically acclaimed wines. 
The long, skinny stiletto "heel of the boot," Puglia enjoys a winegrowing history both ancient and in a state of renaissance. The region's blistering summer days are tempered by the omnipresent proximity to water: the Adriatic Sea to the northeast and the Gulf of Taranto to the southwest. With the Bulkan Peninsula mirroring its shimmering shoreline, Puglia has long been influenced by Greek culture. Its tiny, white conical homes—called trulli and observed in mass in the town of Alberobello—might look more at home on Santorini than they would elsewhere in Italy. A celebrant of its local varieties—among them Primitivo, Susumaniello, and Verdeca—Puglia's culinary traditions are equally enticing, whether you're strolling through Bari's old town to watch the nonne make orecchiette in the street or ordering a plate in the traditional broccoli rabe sauce at a local restaurant.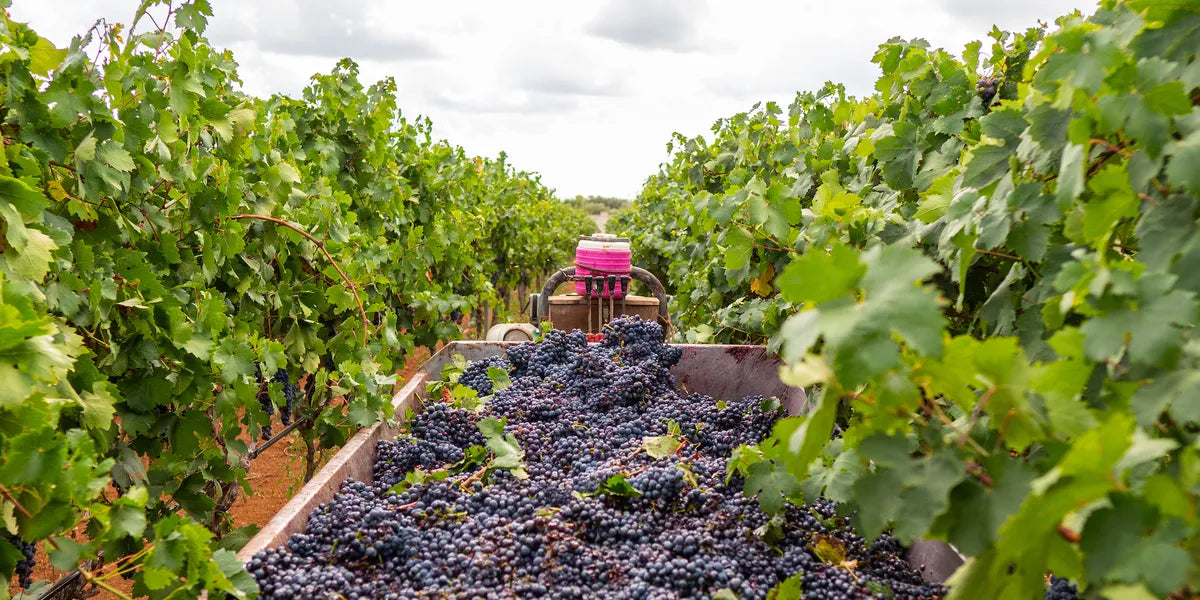 grape spotlight:
SUSUMANIELLO
Susumaniello is a rare Italian native grape variety that is grown almost exclusively in its home region of Puglia. Despite producing bold, rich reds, the grape is actually the natural offspring of Garganega, a white variety used to make one of Italy's most famous white wines, Soave. Its name likely derives from somarello (also a synonym for Susumaniello) or "donkey," potentially a reference to the heavy yield a Susumaniello vine can bear, just like a donkey can carry.
Explore Vinalia x Tenuta Viglione